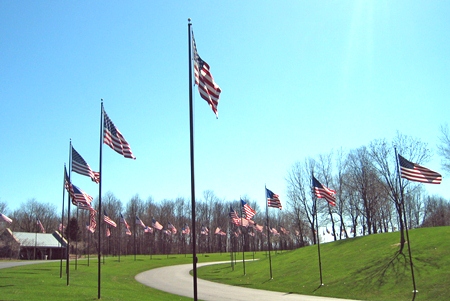 Fort Custer National Cemetery

 

Address:

15501 Dickman Road, Augusta, MI 49012
Ride to Fort Custer National Cemetery August 22nd 2015
* Meet at the Post @ 8:00am
* Kickstands up at 8:30am
* Ride Captain: Smitty
Named for General George Armstrong Custer, the original Camp Custer was built in 1917 as part of the military mobilization during World War I. After the war, it also served as a demobilization camp. The cemetery itself was not created until 1943. During World War II Fort Custer was expanded to serve as a training ground and as a place to hold German prisoners of war.
Of the German POWs held during World War II, 26 died and were buried in the cemetery. Sixteen of which were killed when a truck carrying them from a work detail collided with a train near Blissfield, Michigan.
It was not until 1981 that Fort Custer cemetery officially became Fort Custer National Cemetery, receiving a large plot of land from the Fort Custer Training Center for expansion. In 1997 another expansion was made, with the addition of 60 acres (24 ha).